Gl o s s a r y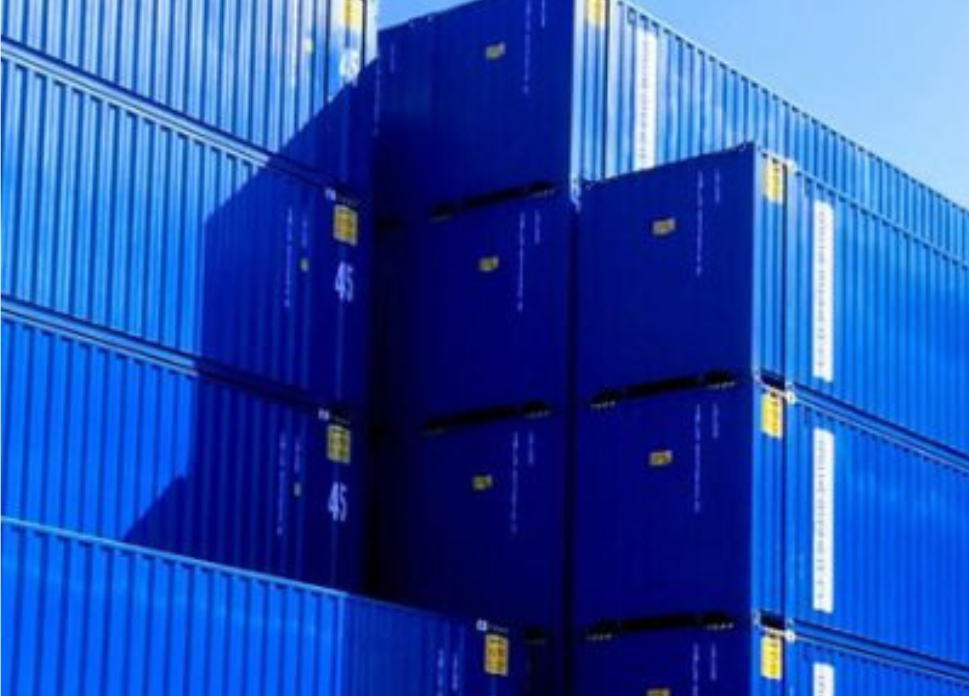 THE SHIPPING INDUSTRY HAS ITS OWN LINGO AND ACRONYMS, GET FAMILIAR WITH THEM, BE IN THE KNOW AND USE THEM ON YOUR NEXT CALL TO BOOK YOUR SHIPMENT.
Here, we'll not only include commonly used terms but will help you to fully understand them.

AIR FREIGHT
Transportation of freight or goods by aircraft; may also refer to actual freight transported by an air carrier.Air freight is one of the fastest and most reliable ways to ship goods, but is also often more expensive than other methods. Shipping via air freight is ideal for smaller quantities of valuable and/or time-sensitive cargo.
AIR WAYBILL
A non-negotiable, legally binding document issued by an air carrier to acknowledge receipt of a shipment and a formal contract to transport goods.
The air waybill indicates the shipment's destination address and includes information about the carrier, goods, contact information for the consignor and consignee (receiver), notify party, as well as an eleven-digit reference number for the shipment.

BAF –
Bunker Adjustment Factor
A charge levied by the shipping line to cover the cost of fuel on the ship.
BULK CARGO
Cargo that is shipped loosely and unpackaged in large quantities (as opposed to being shipped in packages or containers).
Bulk Cargo is typically dropped or poured directly into a railway car, tanker truck, or the hold of a ship. Bulk cargo can be classified as either liquid or dry. Some common examples of bulk cargo include oil, grains, cement, and coal.

CARGO INSURANCE
Insurance that generally protects shipments from loss, damage, or theft while in transit.
CARRIER
The transportation providers – the trucking company, shipping line, or the airline that physically moves the shipment.
CIF versus FIB
CIF – Cost Insurance & Freight
FOB – Free on Board
These are terms are used in international trade in relation to shipping, where goods must be delivered from one destination to another through maritime, inland, and air shipments.
CIF is considered a better way to buy goods for those who are new to international trade. It might also be a better option for new traders who have small cargo.
In CIF, the seller is responsible for transporting goods to the nearest port,
It is better to buy FOB for those who are already familiar with international trade. These traders have their own forwarding agents and logistic agents in place at the port where the buyer loads the goods to be imported.
loading the goods on the ship, and paying freight for the goods to be delivered to a port chosen by the buyer. The seller is also responsible for paying insurance for the goods. In FOB trading, the seller is only responsible for taking the goods to the nearest port on his or her end. This location is indicated after FOB, and it is important to accountants, as goods become assets to the buyer on the day, they reach that location. The goods are considered delivered once they cross the ship's rail. The buyer is therefore responsible for paying the ship's freight and insurance. The advantage of buying FOB is that the buyer can get better deals on freight services, unlike in CIF where the buyer must rely on the freight services chosen by the seller. This is because the seller might be looking to make a profit from the freight services. The buyer, therefore, makes a profit from buying FOB.
A simple rule in international trade is to buy FOB and to sell CIF, which can lead to some profit for the trader.


CONSIGNEE
The recipient of goods shipped or transported. This person takes ownership of the goods once they have cleared customs and is generally the one responsible for import duties and taxes.
The consignee may be the importer of record (or "Sold to") of the goods, but that is not always the case. They may also be called the "Ship to", receiver, client, or customer.
So why not just say "receiver"? This is because when shipping goods, we are consigning the goods to a freight carrier, who then transports those goods to the ultimate consignee. The right to receive the freight does not legally change until the person receiving the goods signs the bill of lading (BOL).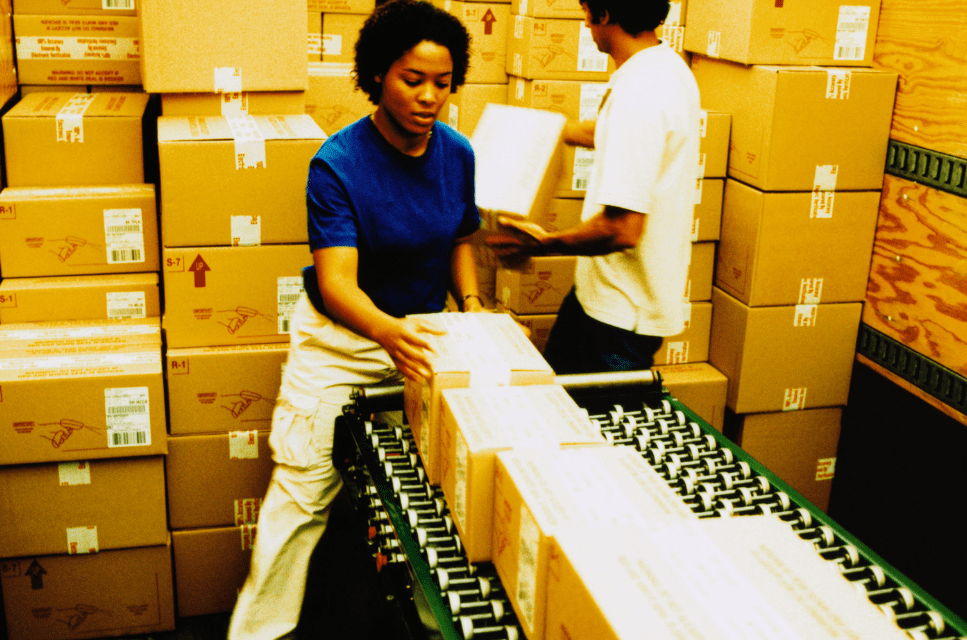 CUSTOMS BROKER
An individual or firm licensed by a country's Customs Department to act as an intermediary for importers and exporters in handling the sequence of customs formalities involved in the customs clearance and importing/importation of goods.
A customs broker helps you understand requirements for import or export, obtains necessary clearances, and submits paperwork and payments to your Customs Department on your behalf. Their industry expertise makes them valuable assets for businesses importing and exporting goods.
DEMURRAGE
Charges are applied when a container is left in a terminal past its designated "free" time (also called "laytime"). The consignee is generally responsible for any demurrage
incurred and must pay the charges in full before they can receive their goods.
Demurrage charges are per container, per day, and vary based on carrier, terminal, warehouse, etc., and will generally be higher for reefer or refrigerated containers.
Demurrage charges can be incurred for various reasons – some that are preventable, and others that are not. Common issues that may delay the release of your goods include incomplete or incorrect paperwork, customs exams, force majeure, or shipment disputes.
In instances where you have a less-than-container load (LCL), while you will not be charged demurrage on the full container load (FCL), the carrier may charge a fee based on the space occupied by your goods in the container freight station (CFS) where the goods are deconsolidated. An experienced cargo consolidation team can help you avoid these charges.
Fun fact: "Demurrage" comes from an old French word, "demeurer", meaning "to linger or tarry".

DETENTION
Charges are incurred when a container that has been offloaded from a vessel, taken from the port to a designated destination (usually a warehouse), and unloaded is not returned, either to the port or to an empty container depot, within a certain predetermined period.
This term also applies in instances when an empty container is brought to a warehouse or storage yard to be filled for export but is not loaded and returned to the port on time.
As with demurrage, detention charges are levied per container, per day.
DIMENSIONAL WEIGHT
A "weight equivalent" for your goods is calculated using the actual weight and the volume of your shipment.
The method used to calculate volumetric weight varies by mode of transportation or trade lane.
Carriers use the dimensional weight to help manage the balance between size and weight which is necessary to consider when filling shipping containers.
The cost of a shipment is determined based on the actual weight or the dimensional weight, whichever is greater.

DRAYAGE
The transport of whole containers of goods via ground freight over a short distance, often as part of a longer overall move. Drayage shipping may include moving cargo from a port to a rail yard, from a rail yard to a trucking hub, or from a port to a warehouse or other shipping location.
Fun fact: "Drayage" comes from the name of a horse-drawn cart called a "dray", popular in the 1800s for making short-distance deliveries due to the physical limitations of the horses used.
ETB –
Estimated Time of Berthing
Conveys the date and time a ship is expected to berth at a port/terminal.
ETC –
Estimated Time of Completion
Conveys the date and time a ship is expected to complete its cargo operations.
ETS –
Estimated Time of Sailing
Conveys the date and time a ship is expected to depart from a certain port/terminal.
FCL –
Full Container Load
This means that the container has cargo that is shipped by one shipper for delivery to one consignee.
FCL is one of the Container Service Types in shipping.

GROUPAGE
The act of collecting the LCL cargo from the various shippers and packing it into a container is known as Consolidation. Entities that handle such operations are known as Consolidators (Groupage Operators).
HBL –
House Bill of Lading
This is a document issued by a freight forwarder or a non-vessel operating company (NVOCC) to a shipper to acknowledge receipt of items for shipment. Simply put, it's a receipt for the goods.

INTERMODAL TRANSPORT
The process of moving cargo from place to place using more than one method of transport – truck, rail, plane, ship, or any combination of those. Using intermodal transport, a shipper or buyer contracts with multiple carriers to transport a single container along a route.
LCL –
Less than Container Load
When the same container is used for cargo belonging to multiple shippers and consignees. Customers deliver cargo to the shipper packing station (CFS – Container Freight Station) the shipper then packs the delivered cargo on behalf of the customer.
LCL is one of the Container Service Types in shipping.
MBL –
Master Bill of Lading
This is a document issued by a carrier, and it represents the contract of carriage for the goods. When the carrier has confirmed receipt of goods, an MBL is issued to the party that booked the freight, usually the freight forwarder or the shipper.
MSDS –
Material Safety Data Sheet
An MSDS is a form containing
all possible information relating to hazardous cargo being shipped It provides the properties and composition of the item being shipped and guides the shipper in handling the commodity.
MULTIMODAL TRANSPORT
The process of moving cargo from place to place using more than one method of transport – truck, rail, plane, ship, or any combination of those. It is like intermodal transport, but with multimodal transport, the shipper works with one carrier (called the "Multimodal Transport Operator" or MTO), who arranges the entire journey by all modes. The single carrier contracts with other carriers to move the freight by various modes end-to-end.
Multimodal Transport is more expensive than Intermodal Transport, but it eliminates the hassle of dealing with multiple carriers.
NVOCC –
Non-Vessel Operating Common Carrier
A transportation intermediary, similar to a Freight Forwarder, except that an NVOCC contract directly with the shipper to transport containers but does not usually own warehouse space (as opposed to a freight forwarder, who acts as the shipper's agent to book the shipment for transport with a carrier but will typically have access to their own warehouse space).

OCEAN FREIGHT
A method of transporting large quantities of goods, usually packed in shipping containers, by sea.
REVERSE LOGISTICS
The process of organizing the return of goods to their place of origin or another location for disposal, reuse, or some other purpose. Examples may include the management of warranties and recalls or retail returns, exchanges, and credits.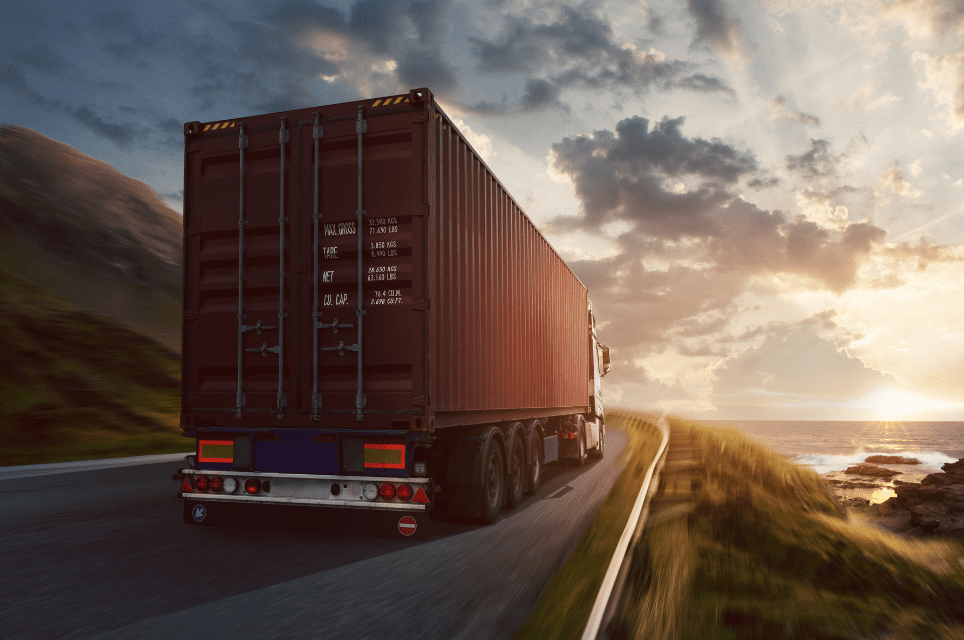 SEA WAYBILL
A document that serves as a receipt for the freight and contract of carriage but, unlike a Bill of Lading, a sea waybill does not serve as documentation of title. The sea waybill also identifies the person authorized to receive the delivery at its identified destination, and the notified party to be contacted on arrival.
SHIPPER
The shipper is the exporting company.
TEU –
Twenty-Foot Equivalent Unit
A standard marine shipping container that measures 20 feet long, 8 feet wide, and 8.6 feet tall, and can hold between 9 and 11 pallets in one tier, and up to 28 weight tons, subject to the ocean carrier's weight limits and applicable highway axle load limits.
A containership's capacity is measured in TEUs, or 20-foot increments. A 40-foot container is measured as "2 TEU".
TRANSSHIPMENT/ TRANSLOADING
The transfer of a shipment from one mode of transportation to another en route to its ultimate destination.